2022 Canadian Association of Parish Nursing Conference
"Healing our Communities"
Date: May 5th & 6th, 2022
Location: Virtual
Welcome to CAPNM 2022 Conference
As Parish Nurses travelling alongside others on the road of life, we see our community in relationship to a broad service of wholeness of mind, body and spirit. Our calling is one of service to and for our neighbor, carried out through health and healing surrounded by faith. May we, in God's reconciling grace, be blessed with knowledge and justice to carry out His work in Healing Our Communities.
The conference theme Healing Our Communities will invite all participants to reflect on the relationships at the heart of healing.  Reflections will include:  enriching our own healing through self-care practices including prayer, the arts, and sacred story; nourishing healing and reconciliation by expanding knowledge of practices in our communities and cultures through informative presentations from a variety of faith-based specialists; and honoring our relationship with the gift of creation and of our Mother Earth.
The conference committee of Saskatchewan, welcomes everyone to a virtual learning experience that will deepen our understanding about Healing Our Communities.
Due to COVID-19 and its ability to cause uncertainty, we have decided to offer our AGM via Zoom instead of in person.

Donations specifically for the CAPNM Conference 2022 would need to be submitted to Deb Bauche via E transfer: [email protected]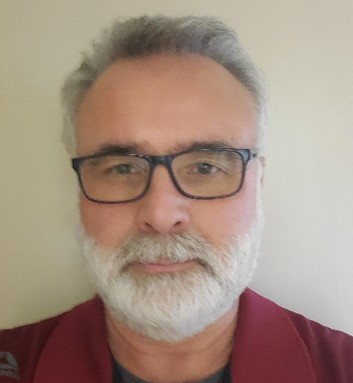 Dave Feick
Executive Director
Dave is Reintegration Chaplain for the Micah Mission in Saskatoon. Micah is a volunteer based Restorative Justice Organization that focuses on people who have been affected by the justice system and are needing and wanting support as they return to society from prison. Dave is an ordained minister in Mennonite Church Saskatchewan and is a Certified Spiritual Care Practitioner. He is married to Joanne and they have three adult children. He enjoys telling people about the restorative work of Micah. Guided by restorative justice principles, Micah is motivated to create a world where individuals and communities are restored to caring and respectful relationships in the wake of harm from crime.  This is done by being "tough on crime one friendship at a time".
Micah 6:8   Do justice, love mercy, walk humbly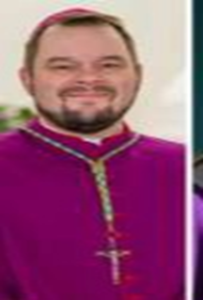 Bishop Jon Hansen
Bishop Jon Hansen draws from his Redemptorist spirituality, his ministry in a number of parishes including Sudbury, Toronto, Newfoundland, Saskatoon and the NorthWest Territories and his present ministry as RC Bishop of the Diocese of MacKenzie, to speak about the call to engage and participate in the work of Truth and Reconciliation facing the RC Church, Christian Churches, and our country today.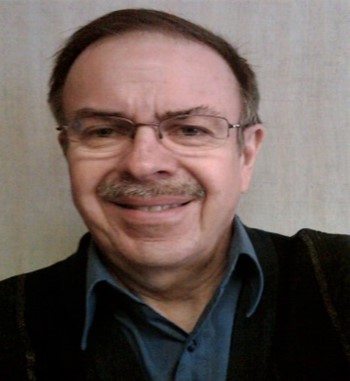 Dr. Cam Harder
Pastor and seminary professor for 40 years, Cam Harder loves to build bridges between faith and world, the sciences and theology. He founded "CiRCLe M"—a non-profit that helps faith groups be vital contributors to their community. He is the author of the books "Discovering the Other: Asset-based Approaches to Building Community Together" and "Tough Questions, Honest Answers: Faith and Religion for 21st Century Explorers." He recently completed a study of parish nursing for Interchurch Health Ministries Saskatchewan.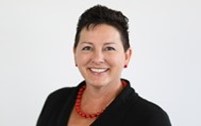 Tracy Muggli  BA, BSW, MSW, RSW

Executive Director, St. Paul's Hospital
Tracy has 33 years' experience in health and social service sectors. Prior to her appointment as Executive Director at St. Paul's Hospital in 2020, she was a Director with Mental Health and Addiction Services and before that, a Manager with Client Patient Access Services, Saskatchewan Health Authority.
 She is a board member with the St. Paul's Hospital Foundation, St. Peter's College in Muenster, the University of Regina Alumni Association (including acting as URAA rep on U of S Senate), and a former board member of several community organizations, including Saskatoon Open Door Society, Saskatchewan Intercultural Association, and the Saskatoon Community Foundation where she helped initiate the Community Fund for Reconciliation. Her interest and support for newcomers in our community was also demonstrated in her role as a founding Coordinator of the Newcomer Information Centre in Saskatoon in 2009.
Tracy has been the recipient of multiple leadership awards including a Distinguished Service award from the Canadian Association of Social Workers, Distinguished Service- Saskatchewan Psychiatric Association, the Chief of Police Award for Community Service, the Saskatoon Police Services Badge Award and Honored Supporter Award, Association of Fundraising Philanthropists-Saskatoon .
She lives in Saskatoon with her son Ayden and enjoys all the Saskatoon has to offer in the theatre, live music, festival and restaurant scenes, as well as the natural beauty of our community walking and cycling trails.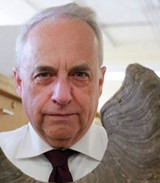 Dr Ernest Walker
Dr Ernest Walker is a highly respected and equally humble anthropologist who recently marked another highlight in his career when he discovered four carved stone artifacts, Rib Stones, in the Wanuskewin Park. Dr Walker was one of the founders of Wanuskewin some forty years ago and his most recent discovery certainly strengthens the movement to have the park declared a UNESCO World Heritage site. Dr Walker, in his own story teller's style, will share some of the story that belongs to the land and its people.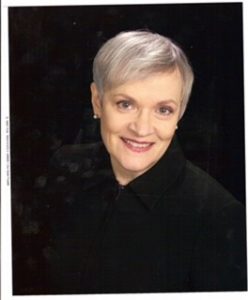 Ann Solari-Twadell
Ann Solari-Twadell is an Associate Professor of Nursing, Marcella Niehoff School of nursing, Loyola University Chicago. She served as the inaugural Director of Global Experiences and International Studies for five years. She is also the developer and faculty sponsor for the Undergraduate Nursing Research Council. In addition, Dr. Solari-Twadell is the developer and faculty leader for the last eleven years for the Lourdes Service Immersion and the past two years for the Pine Ridge Service Immersion. A three time graduate from Loyola University Chicago, she has her Bachelor's Degree in Nursing, a Master's Degree in Nursing and a PhD in nursing from the Marcella Niehoff School of Nursing. Dr. Solari-Twadell also has a Master's Degree in Public Administration from Roosevelt University, Chicago. More recently, Dr. Solari-Twadell has completed Certificate Programs in Ignation Pedagogy and Online Teaching from Loyola University Chicago, Ministry Certificate from University of St. Mary of the Lake, Mundelein, Illinois and a Telehealth Nursing Certificate from Old Dominium University, Norfolk, Virginia.
Dr. Solari-Twadell has co-Edited four books and authored many chapters as well as articles on Parish Nursing and Faith Community Nursing with the latest text, Faith Community Nursing: An International Specialty Practice Changing the Understanding of Health published by Springer: Nature in 2020. She is currently President, Faith Community Nursing International, a specialty nursing organization. Dr. Solari-Twadell is Principle Investigator for a Department of Health and Human Service Administration, Bureau of Health Workforce, Division of Nursing and Public Health, Nurse Education, grant Nurse Education, Practice, Quality and Retention (NEPQR)-Registered Nurses in Primary Care (HRSA -18-012) and the supplemental Department of Health and Human Service Administration, Bureau of Health Workforce, Division of Nursing and Public Health grant, COVID-19 Response. In the past, Dr. Solari-Twadell was awarded the Robert Wood Johnson Foundation. New Careers in Nursing grant and was recipient of the winning poster in the Category of Innovative Program Design.
Worship Moments, Devotional Prayer and Music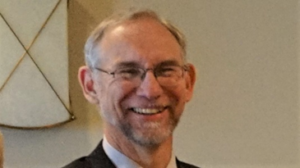 Pastor Ron Bestvater
Pastor Ron Bestvater is a Lutheran Pastor in Saskatoon, SK.  His many years of service and association with Parish Nurse Ministry adds perception, depth and insight into facilitating a Worship Moment for our 2022 Conference.  He has attended many CAPNM conferences, has taught PN educational classes for ICHM, has been on the CAPNM Board as Spiritual Director, facilitates as Chaplain and Spiritual Director of Parish Nurse Retreats and is currently the Secretary for InterChurch Health Ministries in Saskatchewan.  He is also directly involved in initiating the study and research by Dr. Cam Harder regarding the direction and future of Parish Nurse Ministry.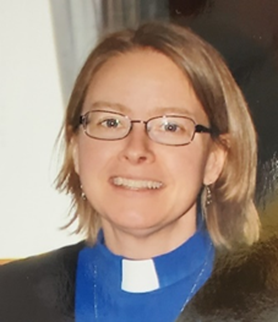 The Rev. Amanda Currie
The Rev. Amanda Currie currently serves as the Minister at First Presbyterian Church in Canada. She is a former Board member of Interchurch Health Ministries – SK and a graduate of the ICHM – Sk Parish Nursing Education program.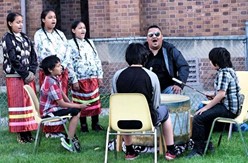 Mario Fiddler
Mario Fiddler and his family have included Traditional prayer ceremonies and sacred drumming in their own healing journey.  Mario and his children, whose Sacred Drumming group is called the Cree Canaries, now generously share this gift in the local community and across western Canada when contacted to help others through Sacred Indigenous ceremony. The attached photo was taken at a wake held in Saskatoon to help support the community at the time that the discovery of the many unmarked graves near Kamloops B.C. was made.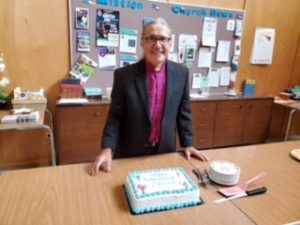 Dylon Nippi & Rev. Dr. Stewart Folster
Dylon, current Executive Director of Saskatoon Native Circle Ministry (SNCM) is a very thought-provoking speaker regarding his life. Rev. Dr. Stewart Folster, was the former Executive Director of SCNM and is currently the Minister at Mistawasin, SK.  Together, their drumming and scripture reading selection will be a unique declaration affirming our theme.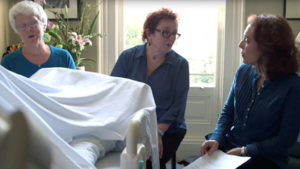 The Threshold Singers
The Threshold Singers are a group of volunteers from Saskatoon and are loosely affiliated with similar groups found in Canada and the United States.
When invited a small group, usually 2-4 volunteers at a time, will sing at the bedside of those who are seriously ill or dying. The songs, described by the group founders, as "lullabies at the end of life" are meant to communicate presence, care, hope and assurance and while not associated with any particular faith or religious tradition are meant to honor the spiritual nature of our humanity.   This gift of presence and song is offered freely and with no charge, given from the recognition that each of us is on this journey of life and that we walk it together.
2022 Canadian Association of Parish Nursing Conference
Healing Our Communities : Wrapping Up the CAPNM Conference, May 5 & 6, 2022
by Laura Van Loon, CAPNM Chair
As Parish Nurses travelling the road of life, we see our community in relationship to a broad service of wholeness of mind, body and spirit. Our calling is one of service to and for our neighbour, carried out through health and healing through Faith. May we, in God's reconciling grace, be blessed with knowledge and justice to carry out His work in Healing Our Communities."
Amen.
I wrote this in the souvenir booklet of Prayers and Meditations that the Saskatoon Parish Nurses compiled for the attendees of the May 5th and 6th Canadian Association of Parish Nursing Ministry (CAPNM) annual conference and meeting.
The idea to find ways and means to help heal communities in Canada came about in our Saskatoon Parish Nurse's meeting following the findings of as many as 215 suspected unmarked graves in the old apple orchard at the former Kamloops Indian Residential School. The ground-penetrating radar device that was used to uncover the graves was the beginning of utilizing science and technology which unleashed anger, sorrow, desperate desires to close chapters on unsolved ends of children's lives, – indigenous children who were taken from their homes in what has become one of Canada's most deadly social experiments affecting thousands of families across this country.
The Parish Nurses in Saskatoon were blessed as everyone whom our conference committee members approached re participation in the conference, opened their schedules and found the time to prepare worship services, scholarly presentations and prayer moments that would address how we as Parish Nurses could help to heal our communities.
Faith and listening to our Indigenous friends and neighbours, acquaintances and colleagues in the fields of Mental Health (Tracy Muggli), Opening Worship titled What is the Church? and Closing Worship with Blessing of the Hands by Zoom (Rev. Amanda Currie), Restorative Justice (Dave Feick), Research in Parish Nursing in Saskatchewan (Rev. Dr. Cam Harder), Faith Community Nursing in the USA (Dr. Ann Solari – Twadell), Healing for Nurses and the Church (Bishop Jon Harder of the NWT), Three Dominant Themes at Wanuskewin, Proposed UNESCO Site 2025 (Dr. Ernie Walker), layered one upon the other in the underlying education and information about the requirements to help heal our communities.  Rev. Currie's knowledge of Parish Nursing and the Health Cabinet experience brought such understanding in her messages about Our Shepherd, about caring and praying for healing, and helping us all to walk the talk. Her service which included singing and The Blessing of the Hands was an emotional and spiritual gift as she closed the second day of the conference.
Pastor Ron Bestvater from Zion Lutheran Church, Saskatoon, provided an innovative prayer format of three (3) attendees in each break-out room and requested that each of us pray for one another. The feeling of worthiness and spiritual well-being was an uplifting moment in time for each one of us.
Dylon Nippi, Executive Director for Saskatoon Native Circle Ministry (SNCM) read scripture that proceeded Rev. Dr. Stewart Folster's drumming and song that had been written and composed by Stewart's brother.  When I met Mr. Nippi post-conference at the SCNM, he shared information with me the significance of Elder Folster's truths and feelings that he shared with us. I felt such reverence, sorrow, pain and guilt as I listened to Elder Stewart's life story and the background to his brother's song.
"Most Elders remain silent", Mr. Nippi told me, " but we were honoured that day by Stewart's sharing."
Mario Fiddler and his drumming and singing group allowed us into their circle of prayer as they
presented the Honour Song in memory of the lost and unmarked children. I have since visited him in his home where he cares for ten children including his own. He also teaches singing and drumming to young people in his living room.
We were privileged to have Marion Mutala, author of several children's books about Ukrainian Heritage, interview The Threshold Singers who can be invited to tend to the dying with their songs and calm demeanours. They were superb as they gave us their gifts of compassion, love, care, faith and mercy through their melodious three-part voices.
I hope you can gather the sense of learning and sharing that all attendees participated in. There were counsellors, social  workers, parish nurses, ministers, a paramedic and health cabinet volunteers from across Canada. It was my privilege to be the Chair of ten dedicated committee members known as the Parish Nurse Professional Practice Group of Saskatchewan for the 2022 CAPNM Conference.
More Information about the conference presentations is available by contacting www.capnm.ca or [email protected].